Events
What's happening at the Pentecostals
This Week's Calendar of Events
Wednesday
CHRISTMAS BANQUET – 6:30pm at the Kentwood Campus. Cost $15/person. More details below. There will be NO Bible Study, Growth Groups, Kidz Jam or Youth this Wednesday.
Sunday
PRAYER FORCE – Every Sunday at 9:30am
WORSHIP SERVICE – Kentwood – Every Sunday at 10:00am
WORSHIP SERVICE – Burton Heights – Every Sunday at 3pm (Location: 2111 Division Ave S, Grand Rapids)
More information
Christmas Banquet
Our annual Christmas banquet will be held on December 11th, at 6:30pm at the Kentwood campus.  For those who have RSVP'd, plan to dress up and bring a "white elephant" gift to exchange (something with at least a $10 value, it can be something you no longer need that someone else might want, or new). The meal will be catered, and the cost will be $15/per person. Ages 16 and older.  There will be a party for the kids that are at the childcare provided, make sure to bring a dollar store gift to pass (donations for the childcare are appreciated).
Christmas Service
Our Christmas Service will be on December 22nd – 10am at our Kentwood Campus and 3pm at our Burton Heights Campus. Please invite your family and friends to join us for this special service!
Growth Groups
Our Fall Semester is almost over!  We will be opening sign-ups for our Spring Semester in mid January.  Growth Groups are a place where you can experience new and old friendships, learn more about the Bible and your faith, and move life forward with other believers.
  KIDZ JAM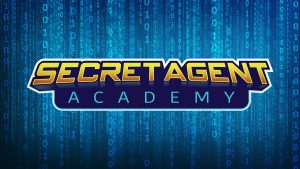 **Kidz Jam will end after December 4th, and will begin with the 6:30pm – 8:30pm schedule again in February.  **January Kidz Jam will be from 7:00pm – 8:30pm. Our Kidz Jam program is each Wednesday, and includes kids from potty trained all the way up to 11 years old. Secret Agent Academy is looking for new recruits, and the kids' mission, should they choose to accept it, is to immerse themselves into the world of super sleuthing, code breaking and more. As they solve puzzles based on the Beatitudes, and overcome the henchmen from Doctor Bad, they'll learn powerful truths about the Bible, along with times of praise and worship, crafts, activities and challenges.  Kids, you won't want to miss it!
Fall Semester
Our fall semester runs from September through December. The first month of every semester, everyone returns to the Kentwood Campus for midweek teaching by the pastor and staff. The following 3 months are Growth Groups and student ministries.  **Changes to the Fall Semester are as follows: No Wednesday Groups or Kidz Jam after December 4th.  We will all be back at the church together for January.