Events
What's happening at the Pentecostals
This Week's Calendar of Events
Monday – Friday
21 Days of Prayer – 7:00am – 8:00am, Kentwood Campus
21 Days of Prayer – 7:00pm – 8:00pm, Kentwood Campus, ***Wednesday schedule below
Wednesday
BIBLE STUDY, KIDZ JAM & FUEL STUDENT MINISTRIES – 7:00pm – 8:30pm, Kentwood Campus
Saturday
21 Days of Prayer – 9:00am – 10:00am, Kentwood Campus
Sunday
PRAYER FORCE – Every Sunday at 9:30am
WORSHIP SERVICE – Kentwood – Every Sunday at 10:00am
WORSHIP SERVICE – Burton Heights – Every Sunday at 3pm (Location: 2111 Division Ave S, Grand Rapids)
More information
21 Days of Prayer
We kicked off a new season of 21 Days of Prayer! From the 5th to the 25th, the Kentwood Campus will be open from 7am – 8am and 7pm – 8pm every weekday (Wednesdays at 7pm – 8:30pm will be Bible Study), and every Saturday evening from 9am – 10am for prayer. We will share some tools to help you get the most out of your prayer journey!  This year we are making prayer our first response, not our last resort!
Spring Growth Groups
Our Spring Semester is here!  We are excited to have everyone back at the church together on Wednesday evenings at the Kentwood campus for the month of January for Bible Study, Kidz Jam and Fuel Student Ministries.  We look forward to seeing you there!  We will begin Spring Growth Group Enrollment on January 26th, and start groups the first Wednesday in February. Growth Groups are a place where you can experience new and old friendships, learn more about the Bible and your faith, and move life forward with other believers.  We will have groups meeting in various locations around Kentwood, and one in Burton Heights.
  KIDZ JAM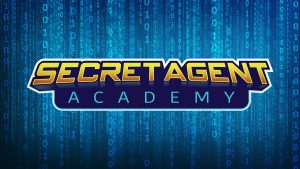 **January Kidz Jam will be from 7:00pm – 8:30pm starting January 8th, and will begin with the 6:30pm – 8:30pm schedule again the beginning of February.   Our Kidz Jam program is each Wednesday, and includes kids from potty trained all the way up to 11 years old. Secret Agent Academy is looking for new recruits, and the kids' mission, should they choose to accept it, is to immerse themselves into the world of super sleuthing, code breaking and more. As they solve puzzles based on the Beatitudes, and overcome the henchmen from Doctor Bad, they'll learn powerful truths about the Bible, along with times of praise and worship, crafts, activities and challenges.  Kids, you won't want to miss it!
Spring Semester – Semester 1
Our 1st semester runs from January through April. The first month of every semester, everyone returns to the Kentwood Campus for midweek teaching by the pastor and staff. The following 3 months are Growth Groups and student ministries.